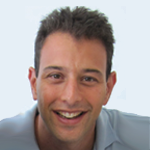 Mr. Nicholas Weininger
Chairman
Nicholas joined Anthrocell at its inception. He has a background in corporate finance practice working for KPMG and Andersen before joining a boutique corporate finance firm. Nicholas' professional experience includes mergers and acquisitions, valuations of businesses, restructure, fund raising and general corporate advice associated with transactions and operations across a variety of business sizes and industries. In addition, he is a member of a number of private company boards and has acted as CFO and secretary to both public and listed organisations. Nicholas holds a Bachelor of Business degree with the University of Technology, a post graduate diploma in Applied Finance and Investment from the Securities Institute of Australia and is a member of the Society of Certified Practising Accountants.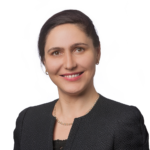 Dr. Galina Kaseko
Director
Dr. Kaseko is a co-founder and executive director of the Stephen Sanig Research Institute, an independent biotechnology research centre and a research partner of Anthrocell. Her career spans both industry and academia. As an entrepreneur and executive, she was involved in the establishment of three biotechnology firms, two of which had grown into publicly listed firms with valuations in excess of $100 million. She has extensive experience managing multi-disciplinary biological product development projects in a commercial environment, including hands-on experience in the design and implementation of clinical trials for human biologics and GMP/GLP implementation for therapeutic products. As an academic, she gave lectures and taught courses on biopharmaceuticals and immunology at the University of New South Wales, and has published several refereed journal articles and numerous conference presentations. Dr Kaseko received her B.Med.Sci. and M.D. with Distinction and Gold Medal from Moscow Medical University, and her Master's Degree in Commercial and Intellectual Property Law from the University of New South Wales. She is an alumna of Harvard Business School's General Management Program.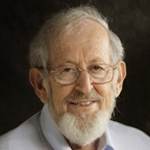 Mr. Eli E. Tal
Director
Mr Tal is the Chairman of Designer Rugs Pty Ltd, founded in 1986, and led it to become a leading manufacturer and importer of high quality rugs. He is also Managing Director of the Astonlea Property Group, a real estate development firm focused on industrial property, and serves as a non-executive director of several other property companies. Mr Tal's experience in new business creation and management spans several decades. Previously he had founded and managed a travel and tour agency and had been the Regional Director with responsibility for Australia, New Zealand, and the South Pacific for a leading US airfreight company. Prior to migrating to Australia, Mr Tal spent 23 years in management positions with Zim Lines, a leading global shipping company, eventually being offered the post of Regional Director for Europe. Mr Tal served as the founding Vice Chairman of the Australia Israel Chamber of Commerce, one of the leading bi-national trade organisations in Australia.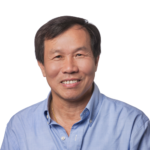 Dr. Tohsak Mahaworasilpa
Director
Dr Mahaworasilpa holds a Bachelor of Science degree from Chulalongkorn University, Bangkok, Thailand, a Master of Science in Medical Physics and a Doctor of Philosophy in Biophysics from the University of New South Wales. He is an innovative inventor and researcher in the areas of cell biophysics, immunology and biotechnology. His research interests in these fields include: the dynamics of biological cells in intense electric fields, the electrical properties of cell membranes, the effects of electric fields on the stability and survival of biological cells, the study of cell membrane breakdown, cell manipulation, stimulation and modification for the production of biopharmaceutical products which can be useful for prophylactic and therapeutic purposes (e.g. vaccines, human stimulating proteins), tissue culture of mammalian and plant cells. One of his groundbreaking researches in biological cell manipulation/modification has rendered him a holder of a world-wide patent, which laid the foundation for the development and commercialisation of a biotechnology company.